Take Five--Space Badges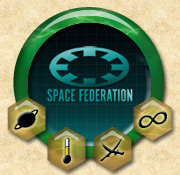 No, I haven't flown into the 5th dimension with ID in hand...wikispace has the html ready to copy and paste onto your website, your blog, etc. so that you can have a dirct link to your wiki. They even give you options like the one I picked, that divides out the pages, so you can go directly to the one that interests you--or--you can just put a small badge for your wiki's name or even just for wikispaces. How convenient!
I am helping to put together a style guide for the English department and I am thinking about a wiki to create it. We all could add to it and then have a very easy link (or space badge) to put on the AHS homepage, our own pages, blogs, etc. Too cool!
Feedback fellow Language Arts folks regarding the wiki?
Karl, could you add a badge to the Fischbowl? I will invite you to our Life of Pi wiki and then you can click on the Manage link, then the Space Badge link.